About
Us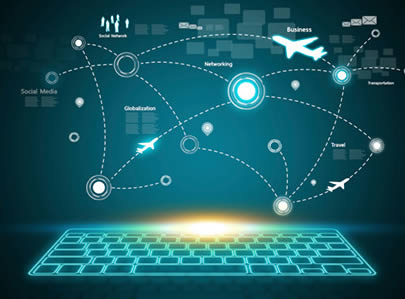 We help travel companies experiment with and learn about emerging technologies without risk. We help you understand and select the technology, find relevant use cases from your business and design and deliver prototypes to determine the potential impact.
We are travel technology developers and consultants with more than 50 years combined experience in travel product design and delivery.
We are independent, not tied to any technology stack, vendor or distributor.
We do not believe in technology for technology's sake - we work with your business to find relevant and impactful use cases and applications for emerging technology.
We believe in collaboration, transparency and learning. We work alongside your technology team to help develop their skills and create the culture and processes needed to make innovation an ongoing feature of your business.
We advocate, but do not mandate, open source. We leverage open source wherever possible. Projects delivered can either be taken in-house and remain your sole property or can be donated to relevant open source projects with our help. We are not developing our own proprietary software.
emerging technology
Travel Technology Labs will help you answer the emerging technology questions:
How do we take advantage of emerging technologies?
How do we survive and thrive during technology driven disruption?
Which technology trends will impact our business or our market the most?
How do we decide which ones to research in more detail?
What are the appropriate use cases (applications) for the technology in our market and our business?
Is the technology mature enough for the use case we have in mind?
How does an innovation culture impact long term survival and profitability?
How do we become a design and innovation led organisation?
How can we use technology to become more responsive to market forces?
How can we use technology to become more responsive to customers?